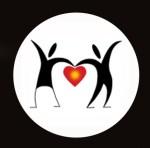 If you could ask me one QUESTion, what would it be?
Come with me on an inspirational walk through Journey of a Sister!
Each week beginning on Sunday 25th April 2021, we will discuss the topics raised in each 'Year' of the story. Join me every Sunday on Zoom at 3pm GMT. 'Year One' is split into two parts; in Week One we will explore 'Part One' (Listen to the FREE audiobook) then travel right through to Year Thirteen - join as many sessions as you like!
There's a small donation towards admin costs; you'll also have the opportunity to ask a QUESTion related to the chapter we're studying. Email it to cezanne@journeyofasister.com (put QUESTion in the Subject Line). The most popular questions will be answered on the Zoom call, or request a 1-2-1 call with Cezanne.
Week 1 (April 25th): Year One, Part One "The Truth!"
Week 2 (May 2nd): Year One, Part Two "The Truth!"
Week 3 (May 9th): Year Two 'Undoing the Indoctrination'
Week 4 (May 16th): Year Three 'Mind...the Gap!'
Week 5 (May 23rd): Year Four 'Finding Her Self'
Week 6 (May 30th): Year Five 'Be Careful What You Wish For'
Week 7 (June 6th): Year Six 'Trust the Process!'
Week 8 (June 13th): Year Seven 'Love Attraction'
Week 9 (June 20th): Year Eight ''Profit with Purpose'
Week 10 (May 30th) Year Nine 'Another Level'
Week 11 (June 6th) Year Ten 'A Marriage of MINDS'
Week 12 (June 13th) Year Eleven 'Double Celebrations?'
Week 13 (June 20th) Year Twelve 'The Aftermath'
Week 14 (June 27th) Year Thirteen 'Life Goes On...'
Continue your journey of Self-discovery, I look forward to seeing you there!
Cezanne
Spreading LOVE through Creativity!